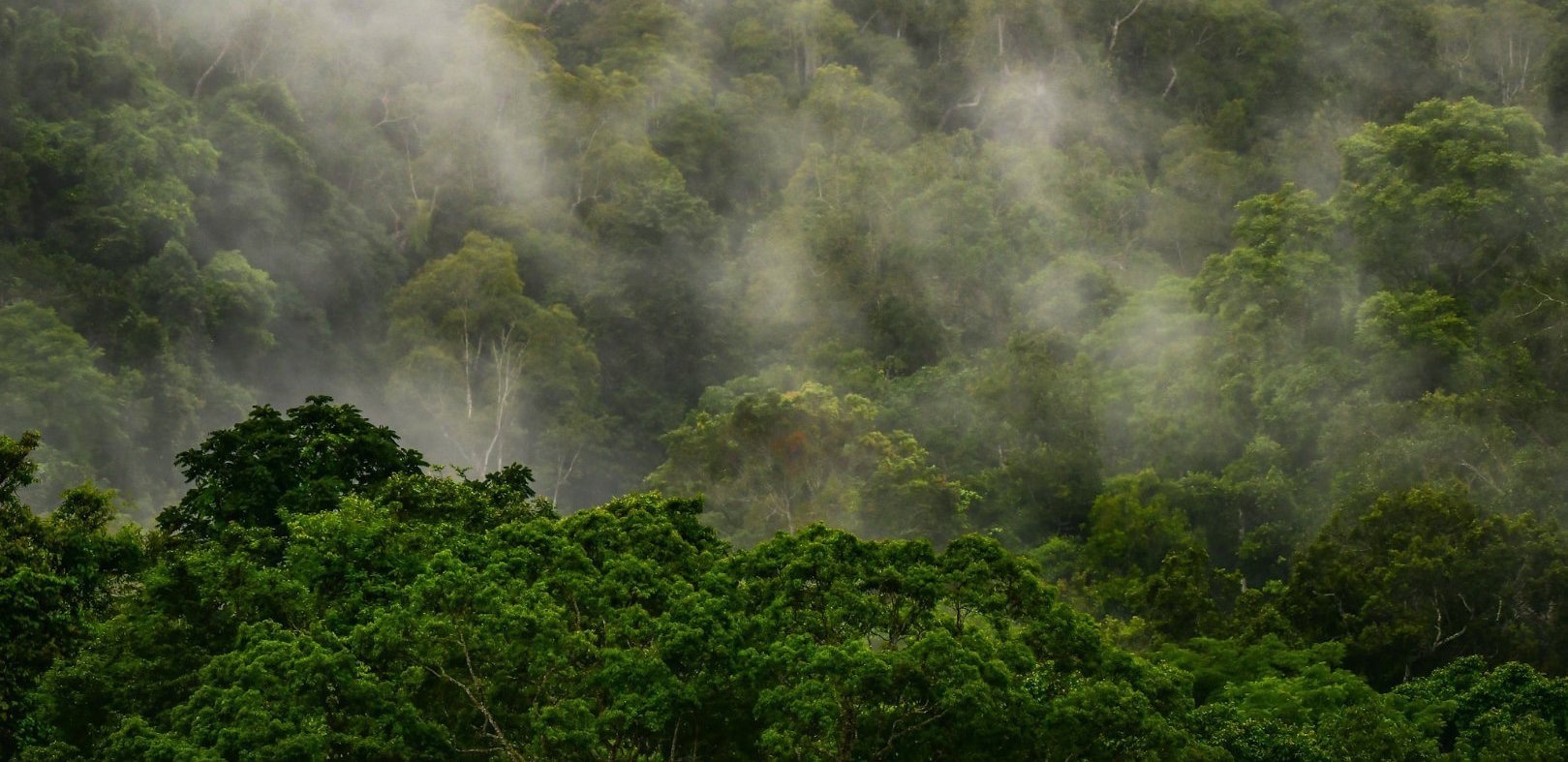 Get To Know Khao Yai
Khao Yai, the first National Park in Thailand, covers 11 districts in four provinces: Saraburi, Nakhon Ratchasima, Prachinburi and Nakhon Nayok. Located in the Phanom Dong Rak mountain range, it is part of the Dong Phaya Yen Forest, previously called Dong Phaya Fai. Many mountains large and small make up the landscape. It is the source for many important rivers such as the Nakhon Nayok River and the Mun River, and a fertile habitat for a diverse range of plant and animal species, such as wild elephant, muntjac, sambar deer, gaur and big cats, in a beautiful natural environment.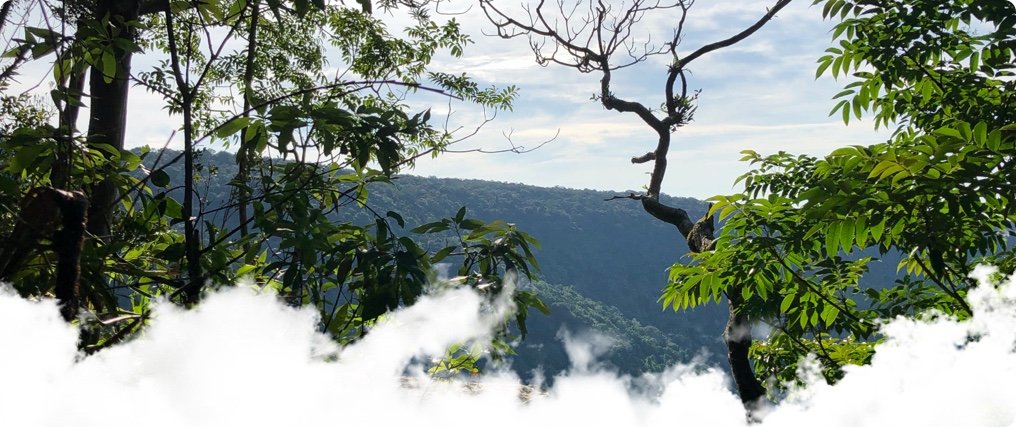 History
The name Khao Yai ("Big Mountains") originally applied to the long mountain range separating the Central and Northeastern regions. In the past, the Dong Phaya Yen Forest was a forbidding wild area with all kinds of hidden dangers, and difficult to cross safely. When Nakhon Nayok city was surrounded by forest, it was home to wildlife. This land was not favored for agriculture because of its remoteness, and the danger from both diseases and wild animals.
However, when Dong Phaya Yen was being encroached and cleared for farming, groups of villagers from Tha Dan and Tha Chai in Nakhon Nayok migrated to set up their homes in the Khao Yai Forest. Hunting and gathering would be their main occupation and some forest was leveled to grow rice and chilies for their subsistence. As the population swelled, the government upgraded the village to Khao Yai Subdistrict, part of Pak Phli District in Nakhon Nayok, in the charge of a Kamnan. Clearing the forest for crops continued for a period, and some of the forest became open grassland.
Meanwhile, the Khao Yai settlement had become a haven for criminals and fugitives, due to the difficult roads from Nakhon Nayok. The journey could only be made on foot and took days. Because of this remoteness, in 1932 the government rounded up the Khao Yai village and relocated its population to the plains of Prachinburi and Nakhon Nayok. The villages and fields of Khao Yai became the grassland seen today by the side of Thanarat Road in Khao Yai National Park - the grasslands of Nong Phak Chi, Khao Laem, Beung Phai, Klong E-Tao and Nong Khing.
In 1959, then-premier FM Sarit Thanarat ordered the Agriculture and Interior Ministries to establish the National Park system in Thailand, advised by Dr G.C. Ruhle of the International Union for Conservation of Nature (IUCN) to establish Khao Yai National Park, proclaimed as the first National Park in Thailand on 18th September 1962.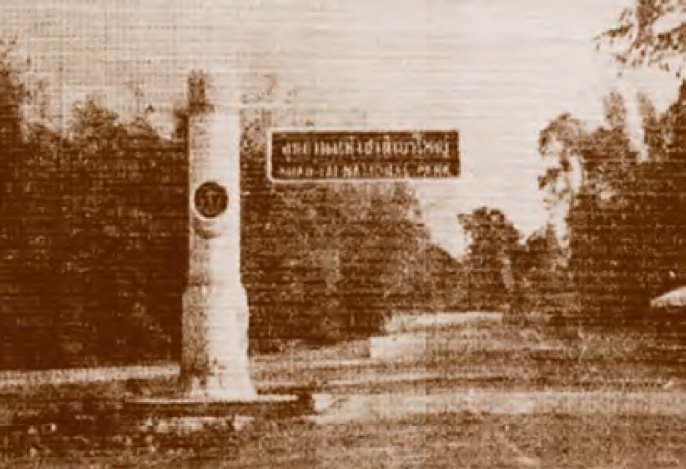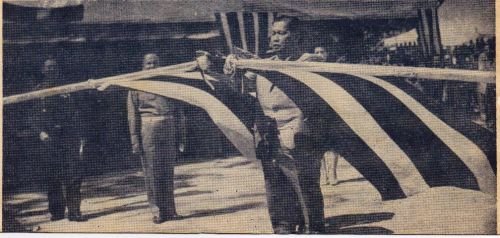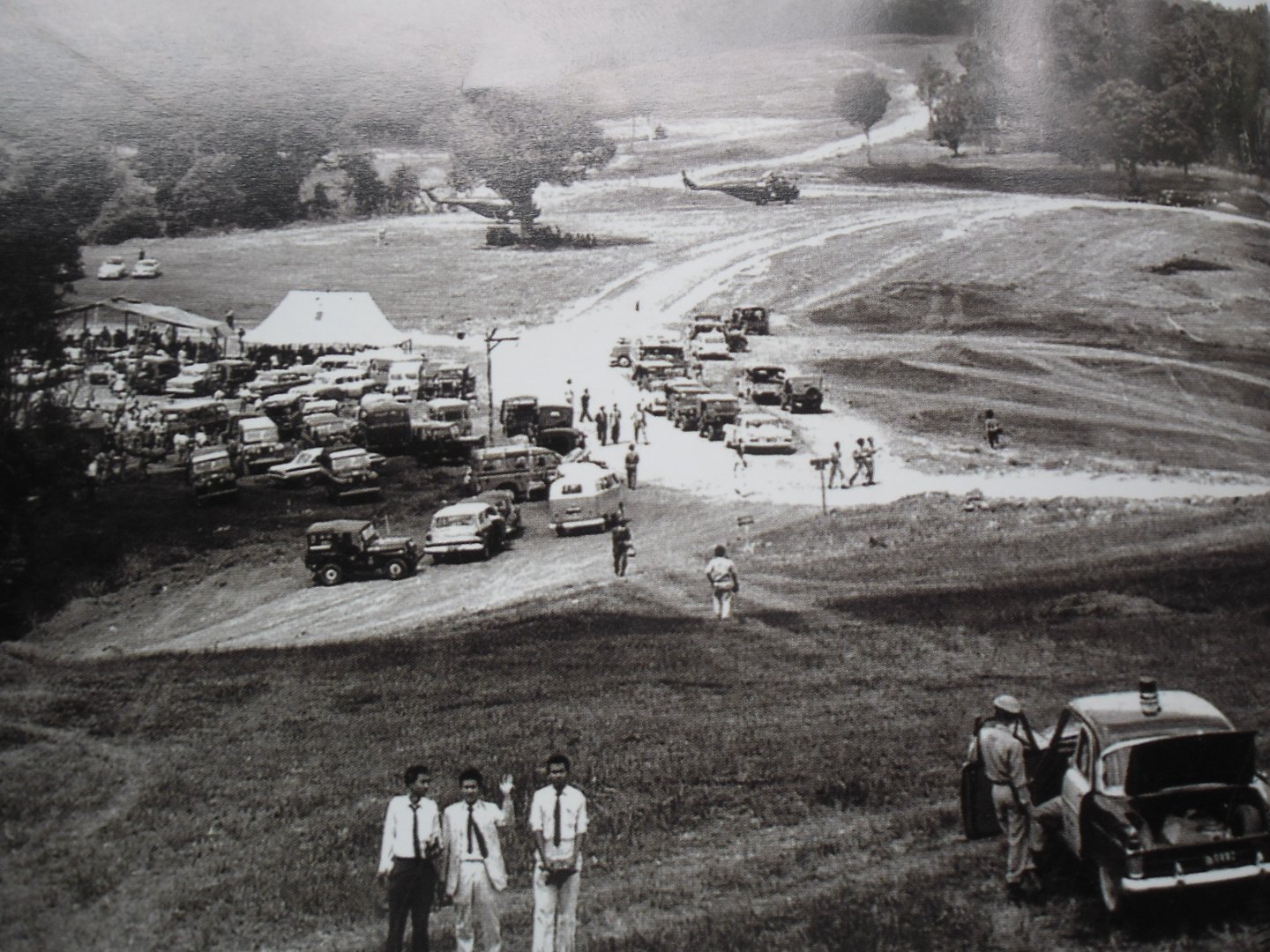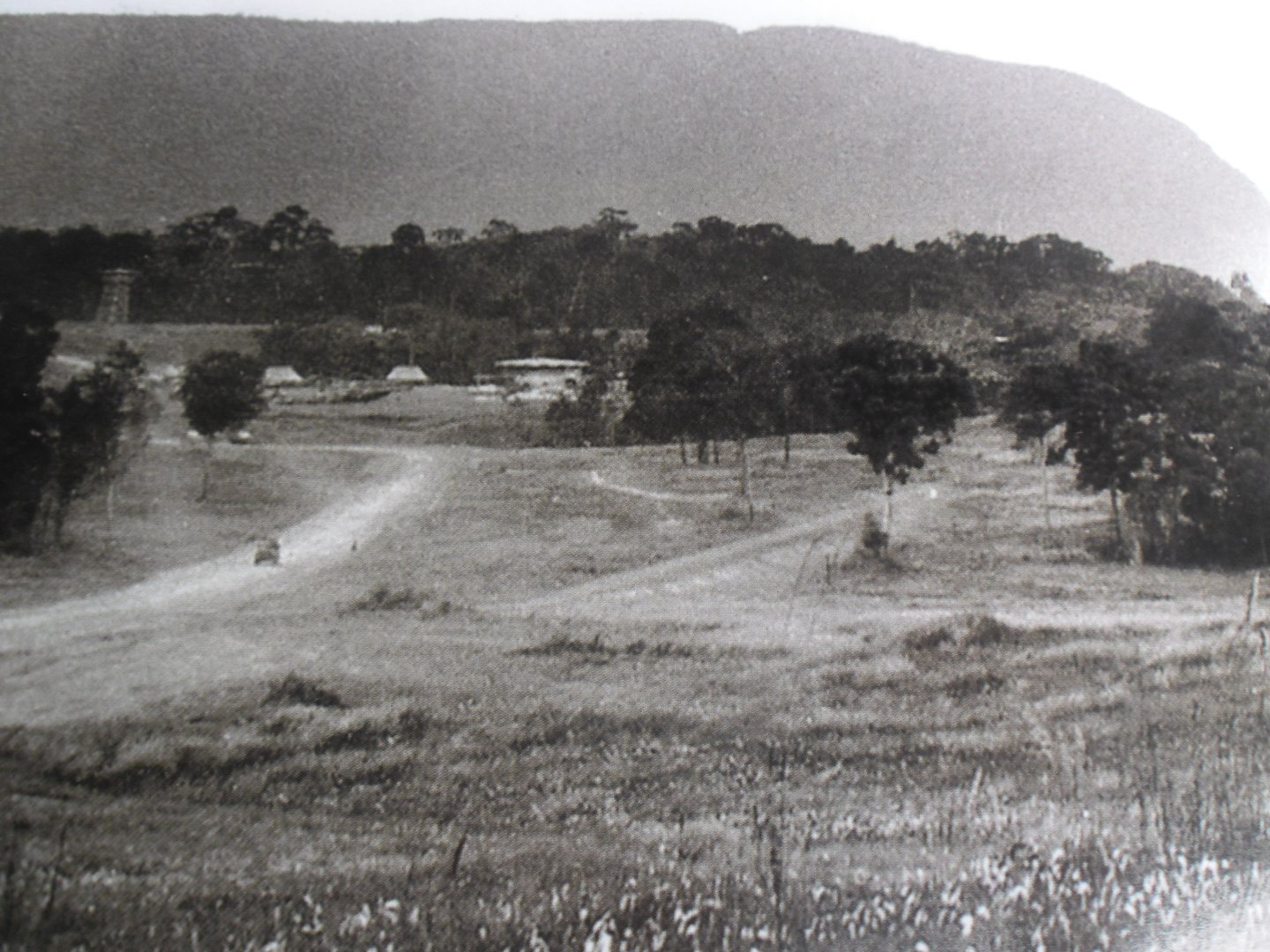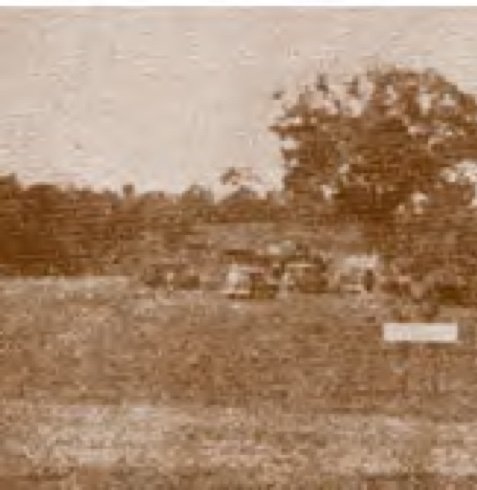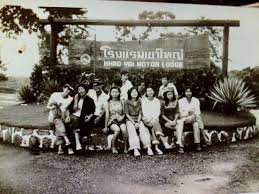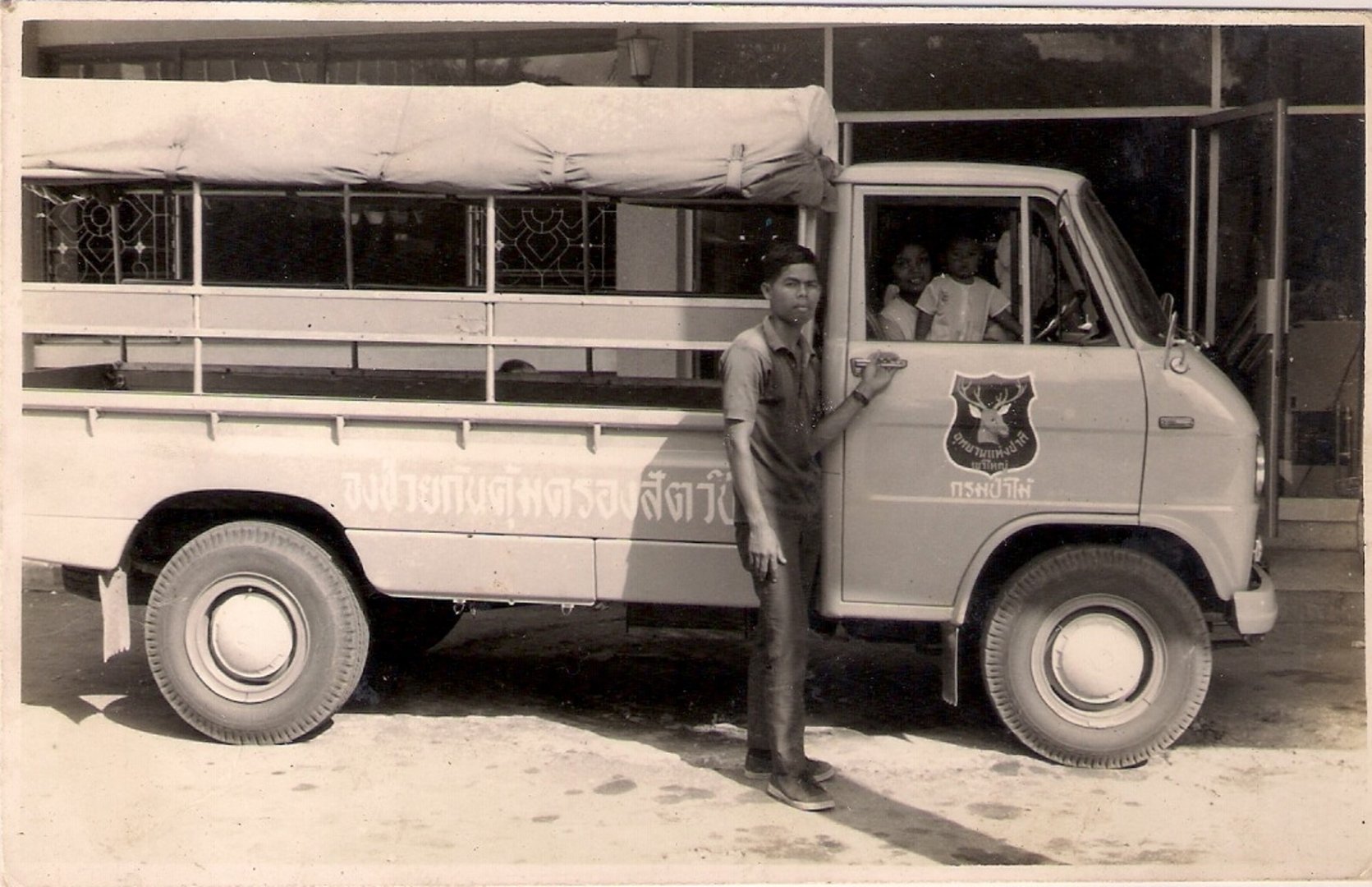 National Park Logo
Khao Yai National Park's logo is a deer's head, a tribute to Schomburgk's Deer, a graceful species of deer which was native to Thailand. The logo has been in use since 1968, and despite various updates, the deer's head remains prominent.
Schomburgk's Deer was a very beautiful animal, from both its impressive antlers and general appearance. Its antlers were highly branched and uniquely well proportioned. They were once numerous in the Central Plains, such as in Bangkok, Nakhon Nayok and Suphanburi, but were hunted to extinction by 1938.
As well as being a memorial to Schomburgk's Deer, a regrettable loss to Thailand, the logo also inspires awareness about the value of wildlife conservation.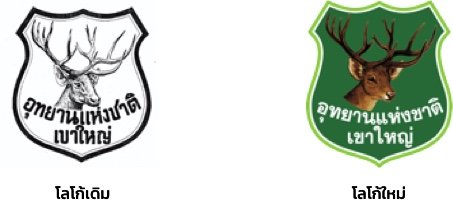 Location and extent
Khao Yai National Park extends over 4 provinces - Prachinburi, Nakhon Ratchasima, Nakhon Nayok and Saraburi, between latitude 14°00' to 14°33 N and longitude 101°05' to 103°14' W. The total area is 2,168.75 sq km or 1,355,468.75 Rai, covering 11 districts in the four provinces as follows:
| | |
| --- | --- |
| Prachinburi  | Prajantakham Subdistrict, Prajantakham District, Sampanta and Thung Pho Subdistricts, Kabinburi District. |
| Nakhon Nayok  | Pa Sa and Ban Prao Subdistricts, Ban Na District, Nong Saeng and Hin Lat Subdistricts, Pak Pli District, Sarika, Hin Tang and Phrommani Subdistricts, Meuang Nakhon Nayok District |
| Nakhon Ratchasima  | Mu Si, Pong Ta Long, Phaya Yen, Pak Chong and Wang Mi Subdistricts, Wang Nam Khieaw District |
| Saraburi | Muak Lek Subdistrict, Muak Lek District, Cham Phak Phaew Subdistrict, Kaeng Khoi District |

 
Prachinburi occupies the most area in Khao Yai National Park at 721,260 Rai or 53%, followed by Nakhon Nayok with 364,000 Rai or 27%, Nakhon Ratchasima with 197,000 Rai or 15%, and Saraburi with the least at 70,570 Rai or 5%.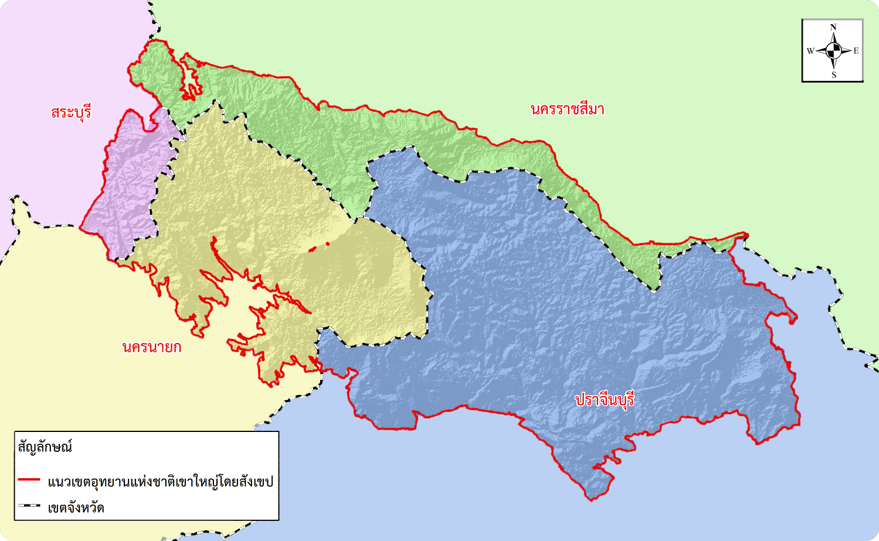 KYNP is a Conservation Area with three Core Missions
| | |
| --- | --- |
| Mission 1 | To protect forest resources, wildlife and outstanding natural habitats, and to keep rare resources such as plants, wild animals and beautiful scenery in their original natural condition, undestroyed and unaltered for the direct or indirect benefit of the nation and the public. |
| Mission 2 | To be a location for the study of nature and the environment, for both students and the general public, and a center of learning about nature for all visitors. |
| Mission 3 | To provide tourism and recreational services to the general public. |